I have been reading online that you cannot engage Tesla's Autopilot from a dead stop.
However, you actually can.
Here's the deal, it doesn't work all the time and the system is sometimes kind of stingy about it, but most of the time you can do it…if you know how!
There are a couple things you need to make it happen.
First, you need to make sure you're in a place where the Autopilot system can detect lane line markings.
Just like engaging Autopilot when you're moving, it will not allow you to engage if it can't clearly read painted lane line markings on both sides of the car.
Next, this is the big secret most people don't know….it will not allow you to do it with your foot on the brake.
So you have to come to a complete stop and you have to wait for the electronic brake hold to engage.
Don't know what that is?
You'll know it's engaged when you see the H with a circle around it in the top right corner of the dash cluster, like this: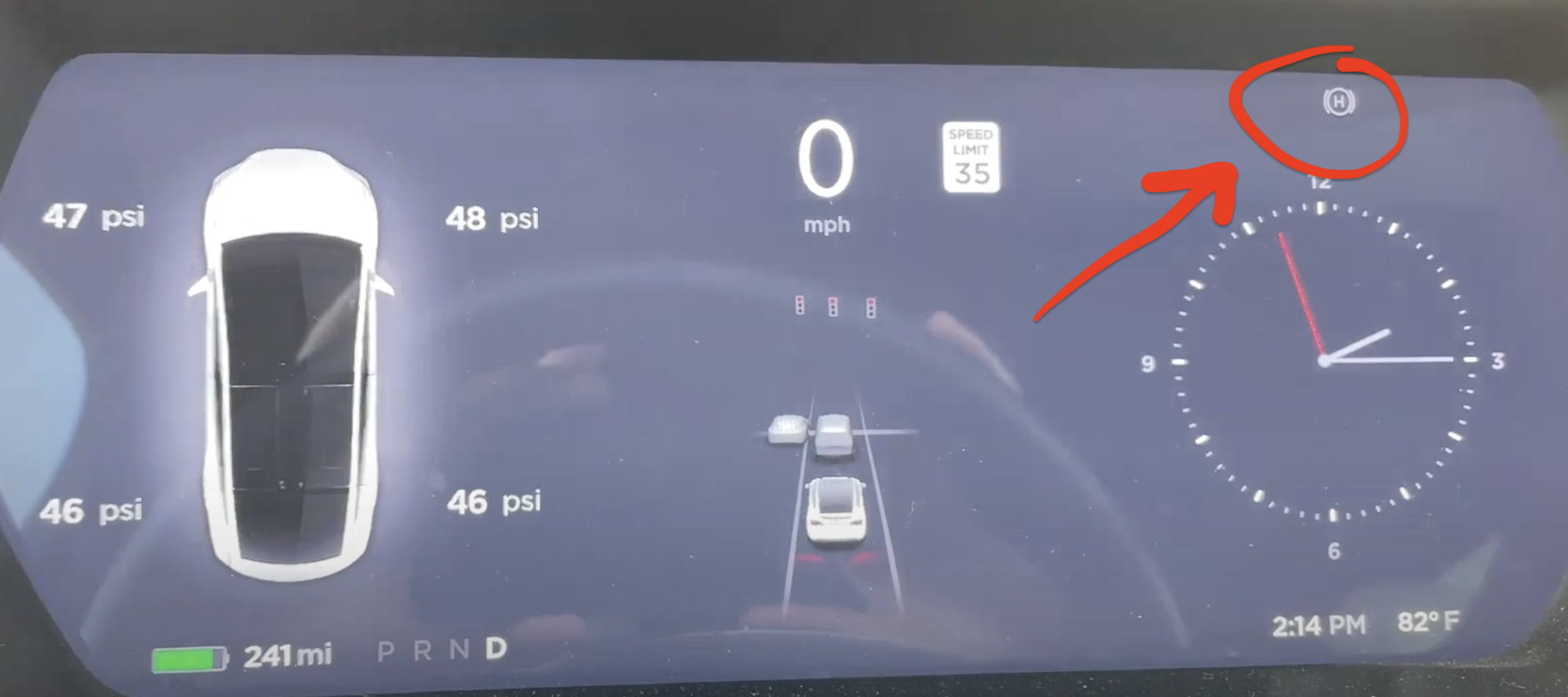 Once the electronic brake hold has engaged, your car with not move when you take your foot off the brake, and that's actually the key point most people don't know.
You have to get the electronic brake hold engaged and then you have to take your foot off the brake.
When you do, you should see the Autopilot Available light flash on your screen, indicating you can engage the Autopilot system while you're still stopped.
Since most people are visual learners, I created a video to show you exactly how it looks.
Watch here:
That's it!
Let me know if you found this helpful.